Admission 2020 in BMS College of Engineering Bangalore
For great careers, there is always a strong background. To provide such quality, there are rare institutions. Students in their final year start searching for colleges, which one is the better for graduation. Sometime this search becomes tough when the scores in the competitive exam is not good. To have quality education is a dream of every student but as competition is rising it is tough to get easily in a good institute. But here we are giving opportunity to such students who have the ability and deserve a chance to fulfill their dreams.
We are providing Direct Admission in BMS College of Engineering through Management Quota. If you want to start your career in the right direction then you are at the right place. We provide admission through institute level vacant seats and management seats.
BMS College of Engineering Admissions (BMSCE) 2020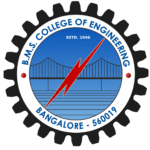 BMS is an autonomous college affiliated to Visvesvaraya Technological University located in Basavanagudi,Bangalore. It was established in 1946 by B.M Sreenivasaiah.
BMSCE offers 13 undergraduates program and 16 postgraduate programs, in which 15 of its departments are declared as research centers. BMSCE is the institute where you can start your career in engineering and give it a right direction.
Since BMSCE is in the IT hub of India, it has its own benefit. In terms of education and extracurricular students gets the exposure to work on new technologies through internships from multi national companies and other research centers.
Management Quota Admission in BMS College of Engineering 2020
Bmsce provides best placements for the students. Many students are placed in MNC companies such as DELL, Microsoft, HCL, Wipro, Infosys and many more. They are offered good
Pay Scale : There is 100% placements for the IT and CS students, but other streams also get placements into their core companies.