Direct Admission in BMS Institute Of Technology | BMSIT | Management Quota 2020
For great careers, there is always a strong background of quality education, which is provided by rare institutes. To get admission in such institute is a dream of every student but, as competition is rising it is tough to get into a good institute. But here we are giving opportunity to get direct admission in one of the top institute of India. We are providing direct admission in BMS Institute Of Technology through management quota. We provide admission through institute level vacant seats and management quota.
Management Quota Admission in BMS College of Engineering 2020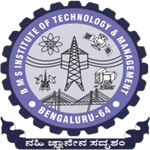 BMS Institute Of Technology And Management, Bangalore comes under BMSET, the trust which established the first technical institute BMS College Of Engineering. BMS educational trust was founded by Sri B.M Sreenivasaiah and BMSIT&M is founded by his son Sri B S Narayan. Since BMSIT&M is in the IT hub of India, it has its own benefit. In terms of education and extracurricular students gets the exposure to work on new technologies through internships from multi national companies and other research centers.
BMS Institute Of Technology And Management, Bangalore is an autonomous college, established in 2002 by Sri B S Narayan. Institute is affiliated to Visvesvaraya Technological University (VTU) and is recognised by UGC, New Delhi. BMSIT&M offers undergraduates program and postgraduate programs, in which some of its departments are included in research curriculum. BMSIT&M is the institute where you can start your career in engineering and give it a right direction.
Top Reasons to Take Admission In BMS Institute Of Technology
1) CAMPUS PLACEMENT – Institute provides best job opportunity for all the students of different branch and are offered good payscale. There is 100% placements for the IT and CS students, but other streams also get placements into their core companies. Some of the top recruiters are- CISCO, Cloudthat, Cognizant, Jeniper Networks, Zap.Com, ITC infotech, Tech MAhindra, Tech Zone, URS Systems and many more.
2) STUDENT ACTIVITIES – An annual Tech fest called "UTSAHA" is usually held in the month of April. This event is organized completely by the student committee with some members of the staff. This fest showcases many events from rock concerts to competitions in technology such robotics, coding and is attended by a large student population drawn from colleges from all over the country. Many student clubs and department clubs have also been formed so that students can enhance their skills and knowledge.
3) ALUMNI MEET – BMS Institute Of Technology And Management, Bangalore initially started its alumni meet in 2013 and since then every year alumni meet is organised. The passout batches attend alumni meet and guide our current students about future perspectives of their career.
Admission in BMS Institute of Technology through Management Quota
These are the courses offered at BMS Institute Of Technology ( BMSIT ), Bangalore. For further details on direct admission in BMS Institute Of Technology ( BMSIT ), Bangalore you may contact us 8878968415 , 7566693004 and we will guide you in admission process.